Forest Wall Murals – Get Lost in Your own Room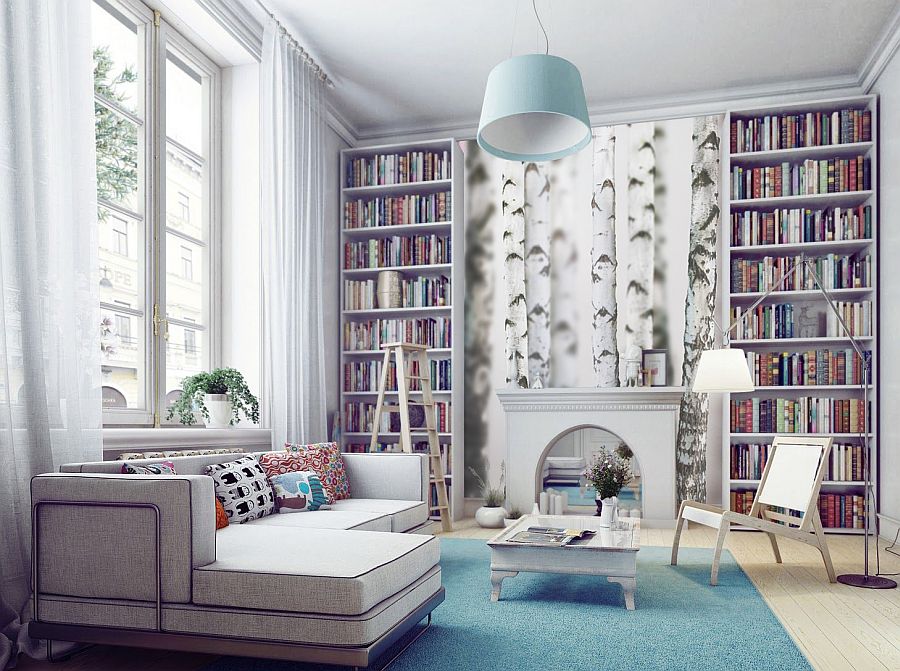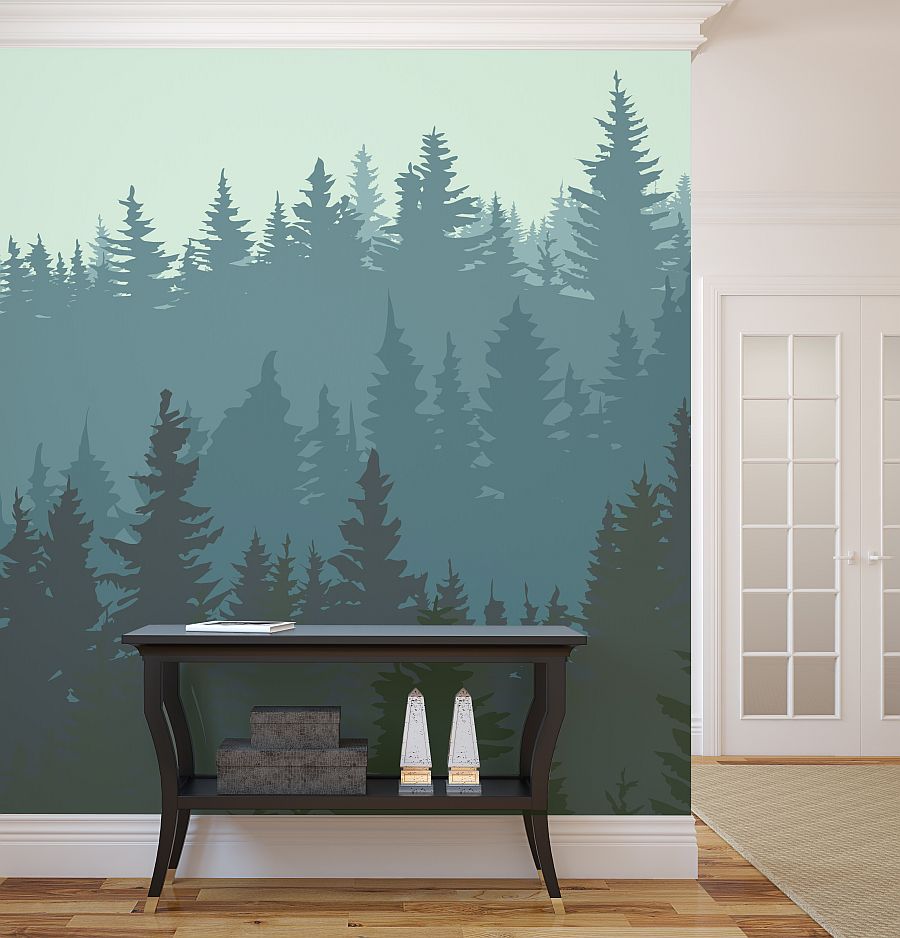 For those looking for something really spectacular, we propose a  more "natural" solution – a forest on the wall. Such motifs will optically enlarge the space and create the impression of being outdoors, with the concurrent feeling of comfort and safety. Applied in the bedroom or the living room, these murals will create an almost fairy-tale ambiance. There are two options to choose from; the black & white birch forest and the minimalist turquoise selection. This class of wall murals offers an extraordinary "wow!" effect, so you can be sure that your guests will be amazed by the perspective it creates on your wall.
Sky on Wall for Daydreamers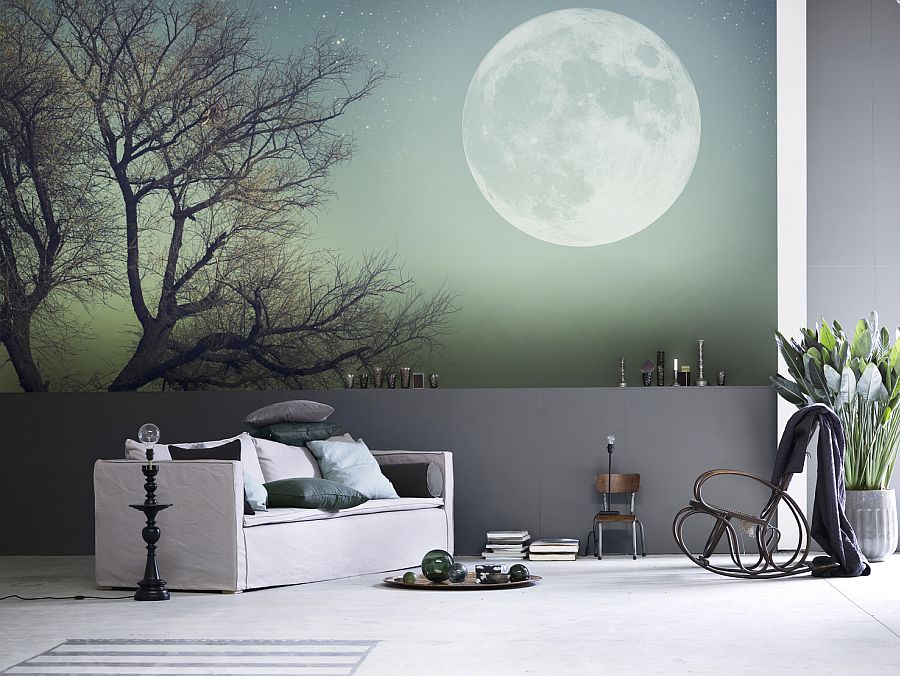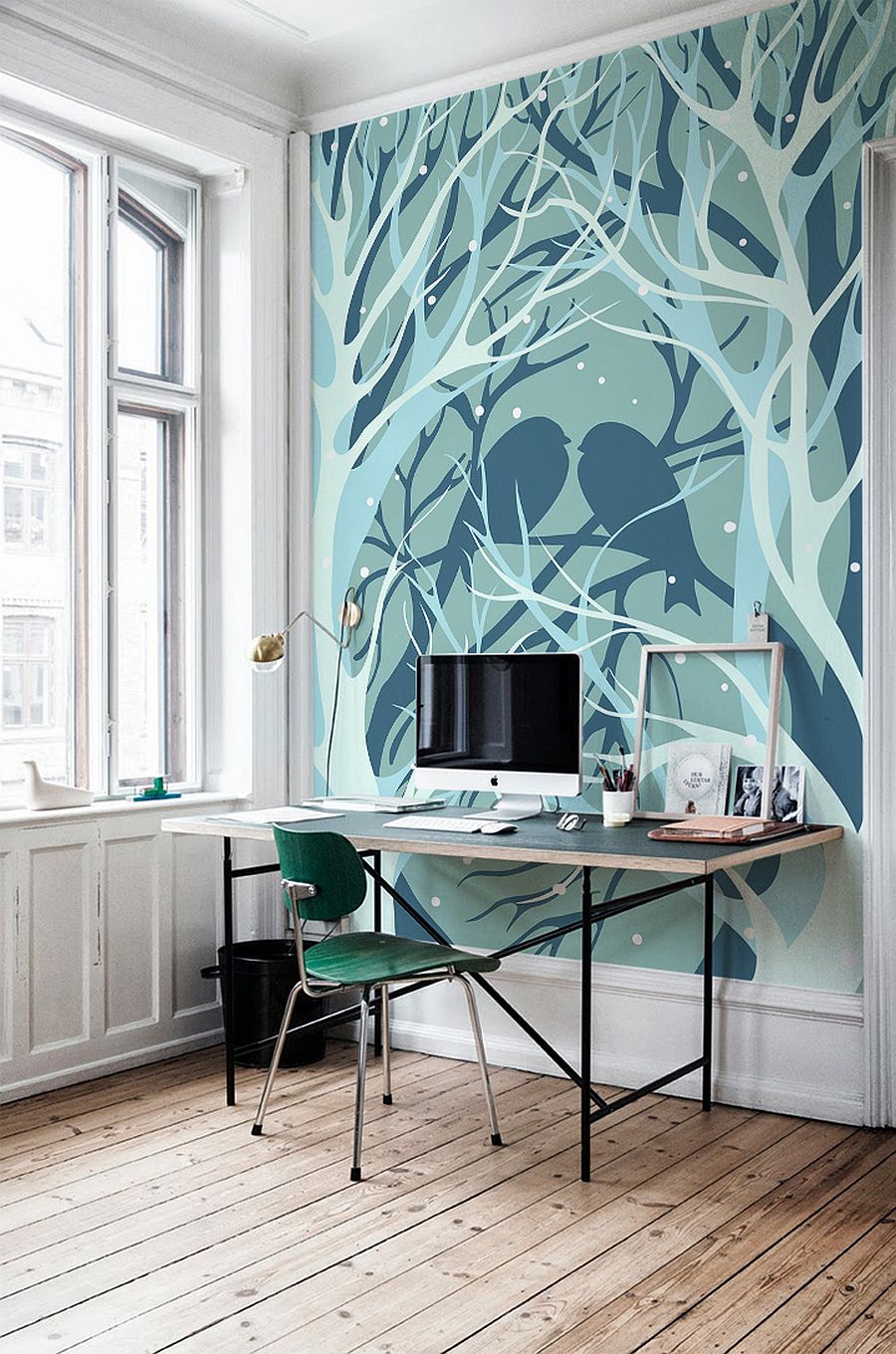 Another option to bring nature into your room involves going for wall murals that showcase the sky and the clouds. If you are keen on daydreaming, this strategy will allow you to go beyond the box of your room. Similar to wall murals with forests, these selections will also trick the eye into seeing the room as more spacious – having the "sky" on the wall is just like opening a big window to the world.
Glacial Blue & Turquoise Motifs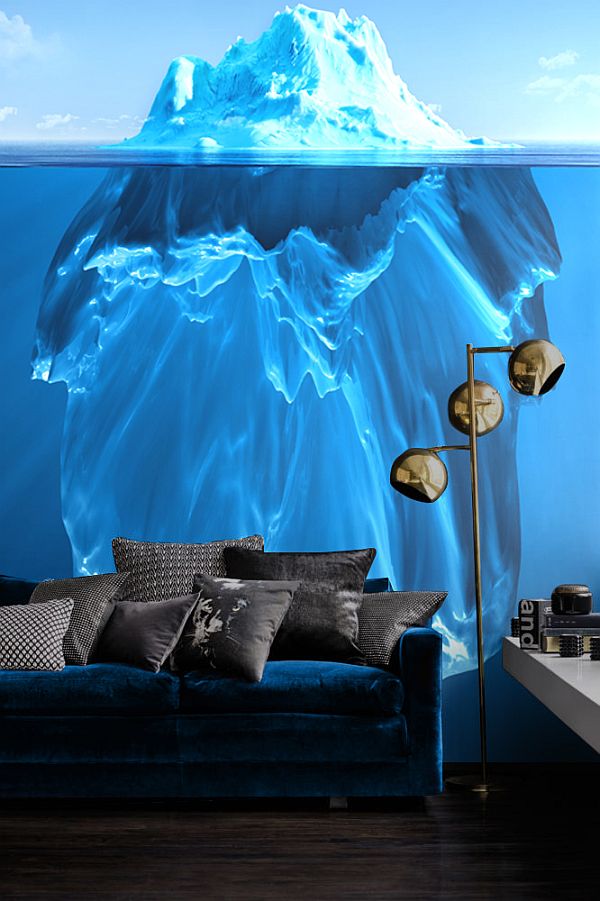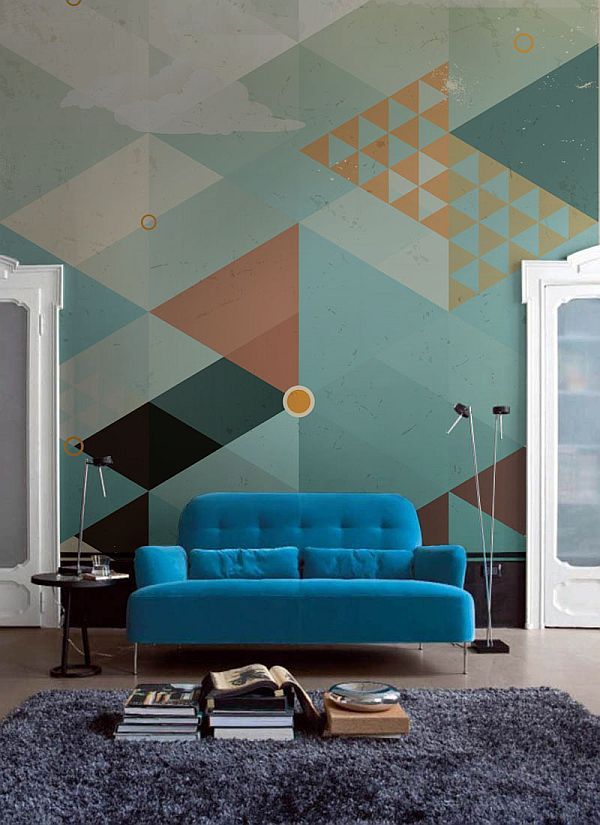 Again, we stand against traditional holiday decor ideas. The colors commonly associated with winter home décor are warm reds and greens. Despite that, we want to show you that icy hues of blue and turquoise can be also suitable. Even more, we think this is a perfect alternative for those who are lucky to live on the warmer side of our planet. You can create a geometric winter landscape on your wall or give it a more stylish "ocean depths" effect with an iceberg wall mural. Stick it to the wall and imagine that you are Jacques Cousteau!
Dear Deers for Eternal Children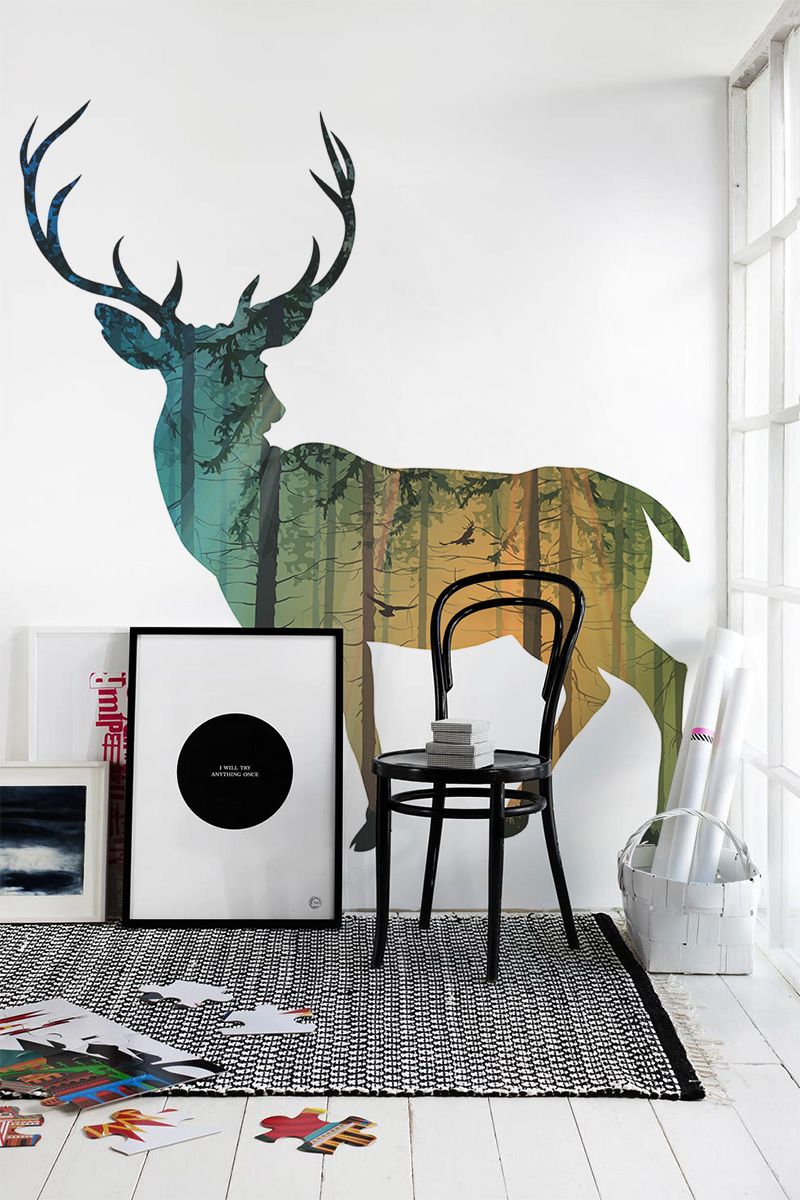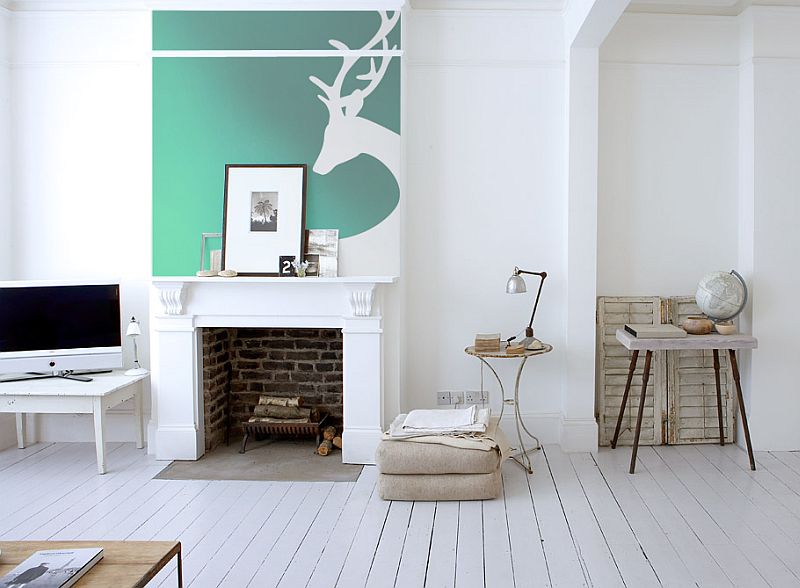 Deer, a symbol of gentleness, unconditional love and kindness, are the focus of a motif that has become undeniably popular. These majestic creatures remain beautiful in every form and style, and they are captivating as a wall mural theme. What's more, the deer motif is often associated with Christmas and its magical atmosphere. This gracious animal will shine brilliantly in all types of interiors and, surely, will bring you some good vibes (not only during the cold days of winter).
Charming Wolfs in Grey & White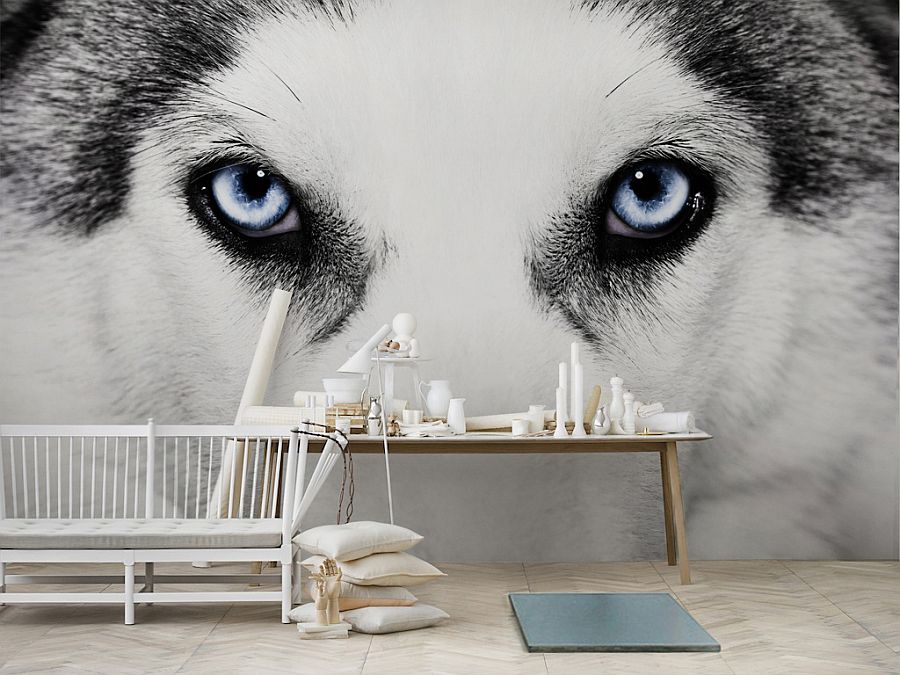 Source: decoist