We begin with a series of DIY projects, because–let's face it–we live in a DIY world! And there's been an explosion of amazing holiday projects for do-it-yourselfers, such as this holiday wreath tutorial from Design Love Fest.
Holiday wreath DIY
DIY from A Beautiful Mes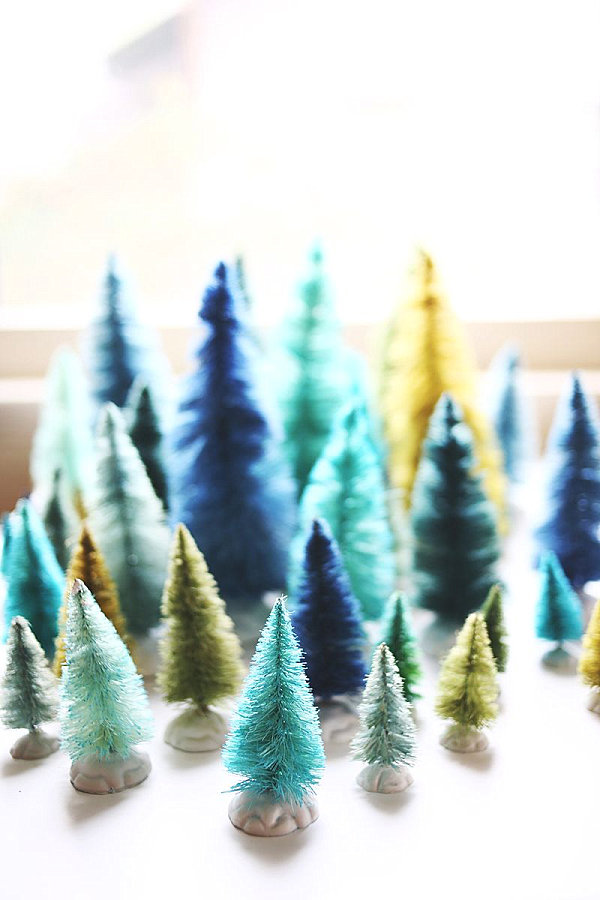 Bottle brush tree DIY
Christmas Forest Cake Topper featured at Oh Happy Day!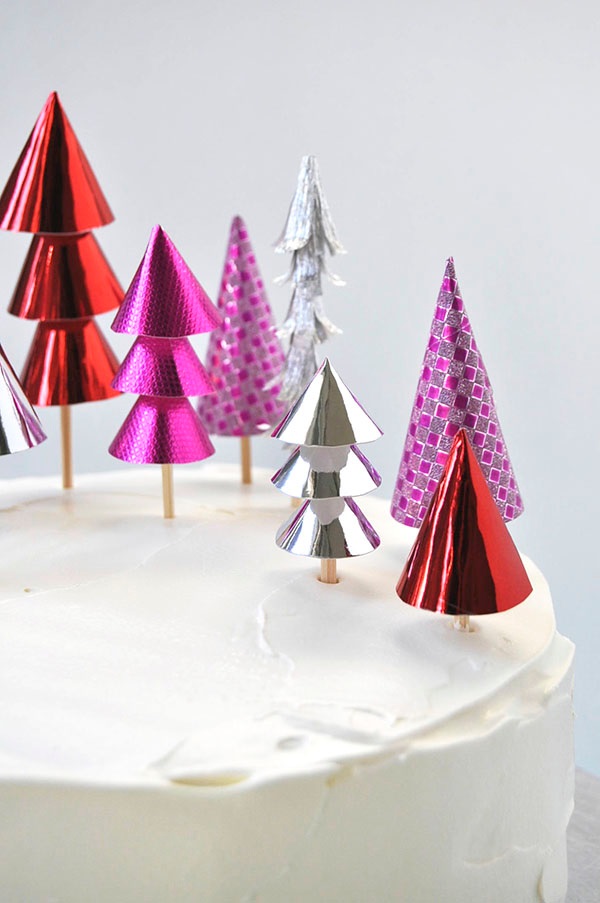 Christmas cake toppers
Miniature Marquee Tree Garland DIY from A Subtle Revelry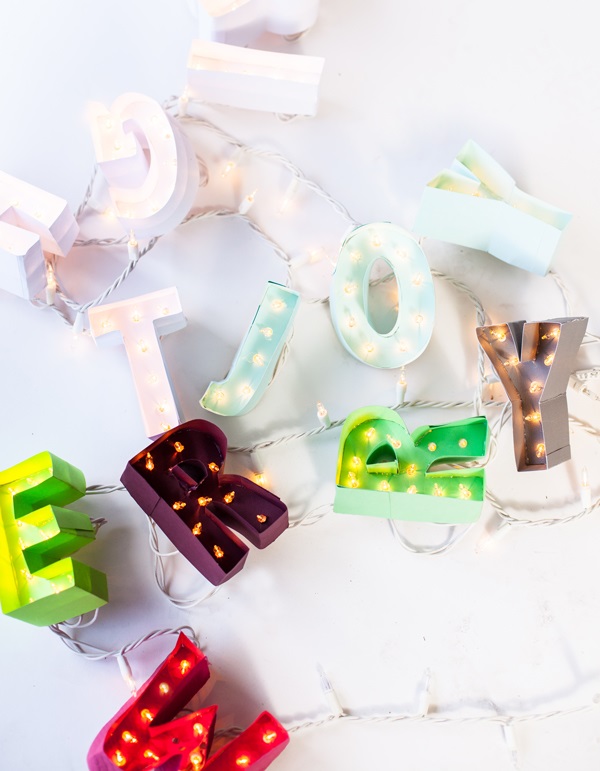 Marquee tree garland
Balsa Wood Diamond Ornament from A Beautiful Mess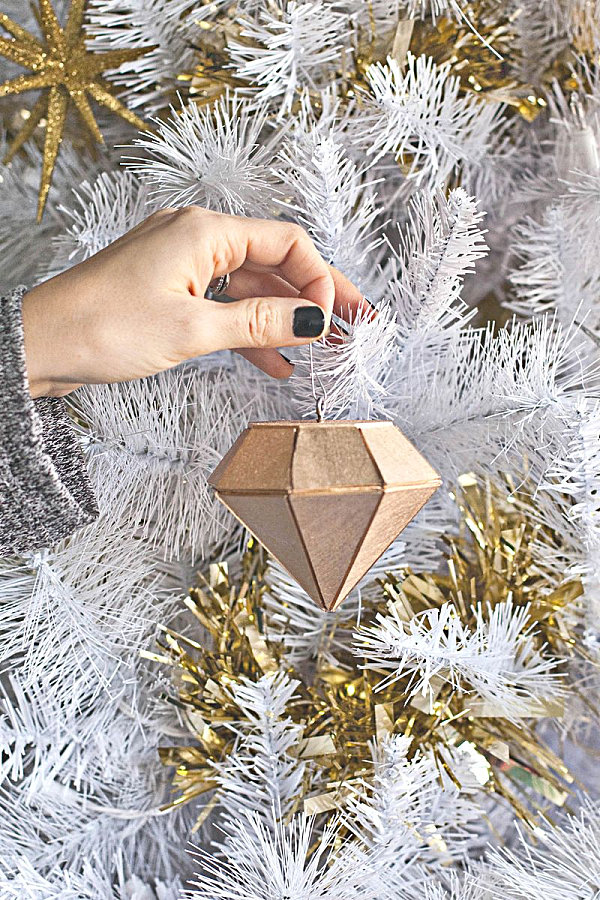 DIY gem ornament
Unique Holiday Decor Ideas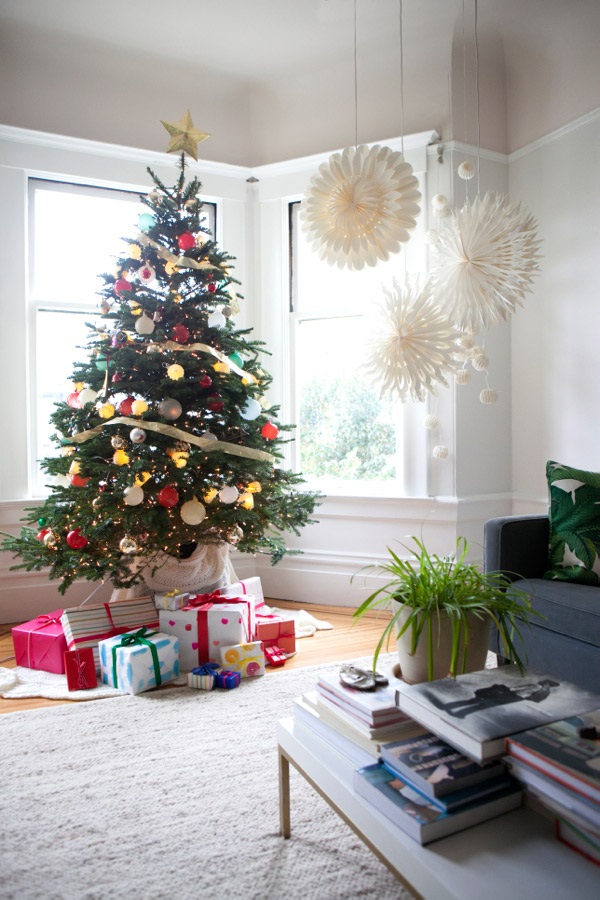 Festive holiday living room
Jenny from Hank & Hunt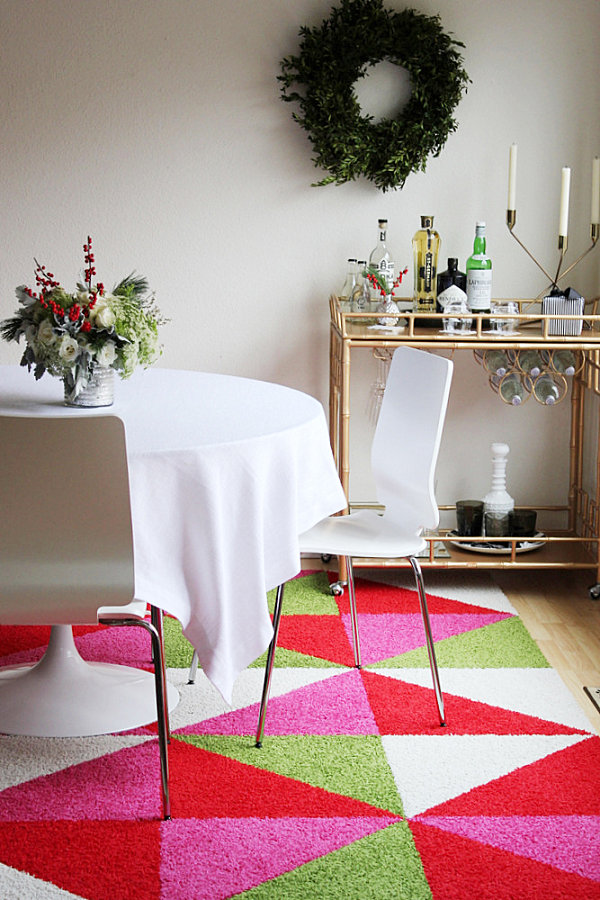 Colorful holiday rug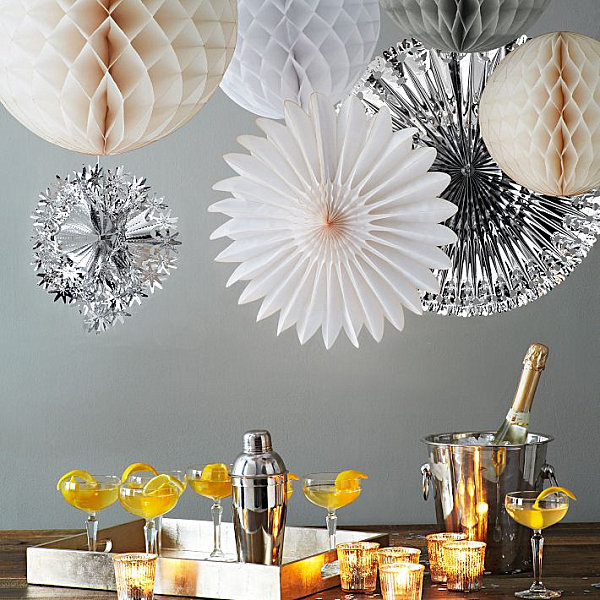 Metallic holiday decorations
Below we see the Wooden Tree and Neon Ornament Set.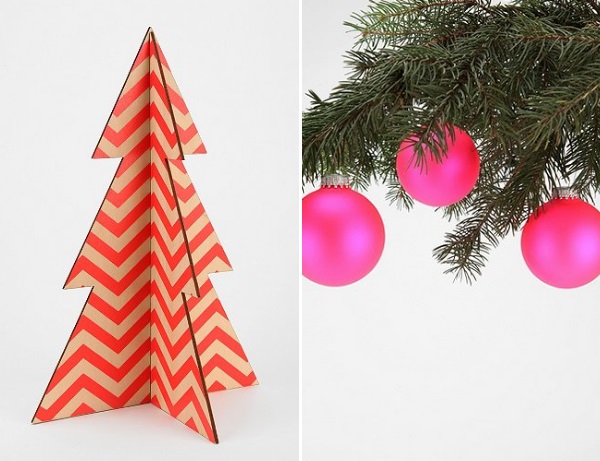 Colorful holiday decor
from CB2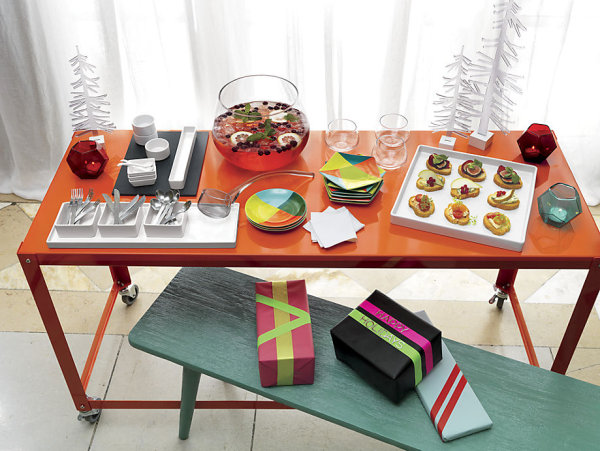 Colorful holiday table